Details of our latest training courses for professionals.
For External Candidates:
A practical two day course for ADIs and Examiners on disability awareness and driving.
Disability Awareness for Driving Instructors and Examiners – North East – 24th/25th October 2023
https://www.eventbrite.co.uk/e/605047392037
Details of  the above course is as follows:
Aims:
To be aware of how health affects driving and how driving affects health
To discuss the principles required when working with people who have a disability
To give a general overview of how the body works
To develop a greater understanding of how the body compensates when affected by health
To explore aids, adaptations, equipment and techniques relating to driving and mobility
To enhance analytical skills and problem solving
To provide networking between ADIs, Mobility Centres and Driving Mobility
Objectives:
To learn about how the body functions physically and mentally
To be aware of symptoms of medical conditions which may affect driving ability
To undertake practical tasks to appreciate differences in ability
To participate in discussions, role playing and interactive tasks around health and driving
To discuss appropriate language, legalities and ethics
To drive an adapted car with different methods of control (subject to availability)
To bring interested parties together to help with ongoing professional development and support those with disabilities access the community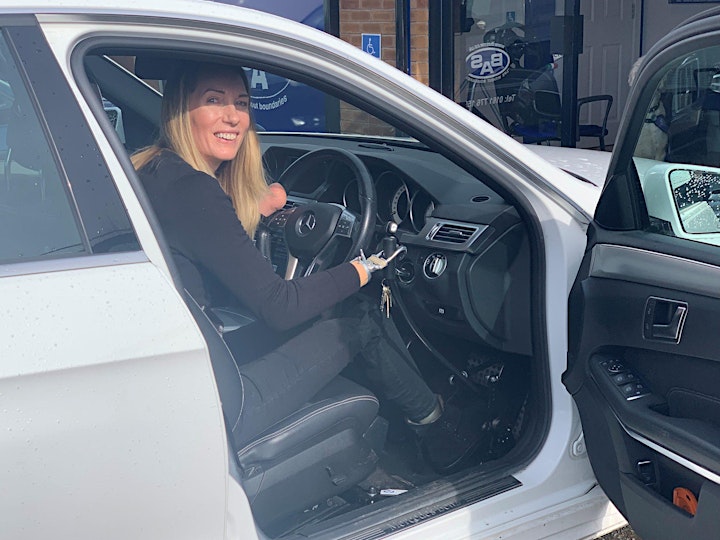 Benefits of the course:
• Training opportunities provided in local area
• Networking for local ADIs
• Building a rapport between individual ADIs and their local Mobility Centre
• With agreement, will be placed on a list of ADIs offering specialist tuition
• Increased confidence and knowledge when dealing with individual clients needs
• Specialist skills for driving
• Certificate of attendance
A two day course starting at 9.30am both days and finishing at approximately 4.30pm each day.
Cost: £125 per delegate which includes course materials and refreshments.
Please note lunch is not included, but both locations have either a nearby cafe or supermarket if you need to purchase lunch.
For DM Centre Staff:
Introduction to Vehicle Adaptations Training – 27th September 2023
This course develops an awareness of a variety of adapted driving controls
offering an understanding of the application of adaptive driving controls to overcome physical dysfunction
discusses the advantages/disadvantages of using one method of control over another
sets out and discusses the legal, technical and safety implications of driving an adapted vehicle
Please note the next course has been set for the 27th September 2023 and will be held in Manchester.  Please email Sue Annear for more details:  sue@drivingmobility.org.uk
Help and Support
For further information on nationwide support for healthcare professionals, please contact Driving Mobility